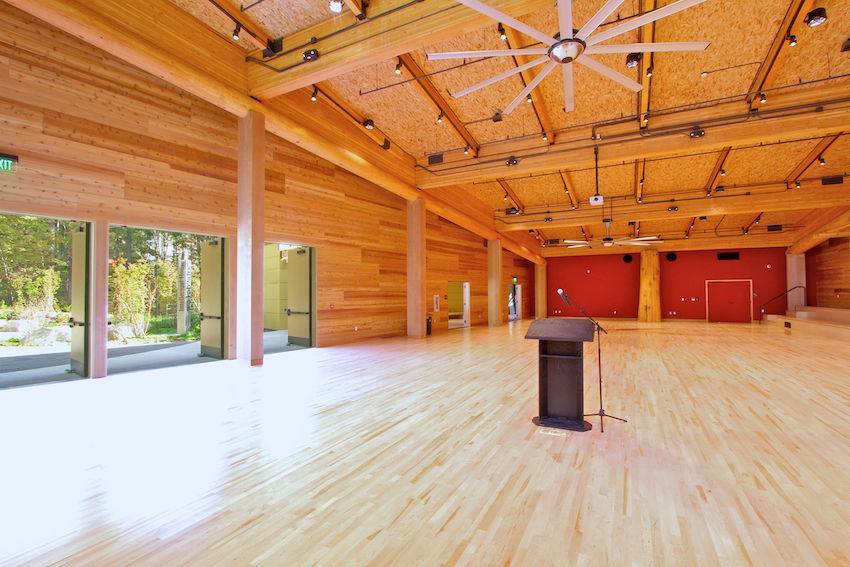 A new longhouse-style building on the University of Washington campus opening celebration
On March 12, the UW opened a modern interpretation of a Coast Salish longhouse on the Seattle campus. Thanks to the work of renowned Cherokee-Choctaw architect Johnpaul Jones, the UW Intellectual House is itself a work of art that distinguishes itself from other campus buildings while honoring Native American culture and traditions.
Western Ventures is proud to have been involved in its construction. Built of cedar and located northeast of the quad, the building is named Intellectual House, or wǝɫǝbʔaltxʷ in the Lutshotsheed language, and is phonetically pronounced "wah-sheb-altuh."
Read more about the project and opening ceremony.     
http://www.seattletimes.com/seattle-news/education/new-longhouse-at-uw-a-dream-realized/
http://www.djc.com/news/ae/12075601.html
http://www.washington.edu/diversity/tribal-relations/intellectual-house/
http://www.uniquevenues.com/news/intellectual-house-opens-university-washington